High Clearance Rear Bumper
Better approach and departure angles.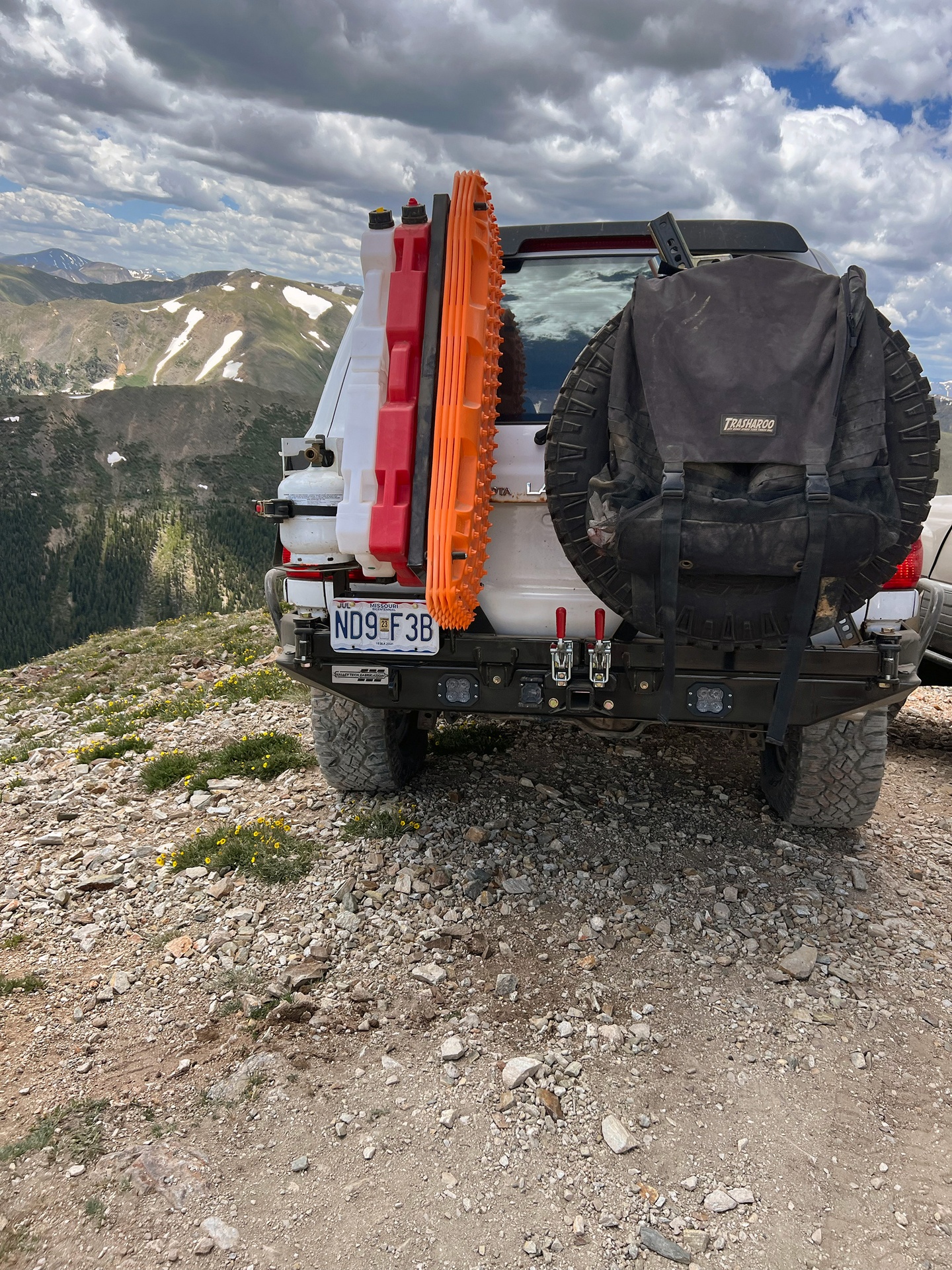 We are happy to add a high clearance rear bumper to our inventory of products.

It is a modified version of our original rear bumper and it requires modifying your vehicles frame by removing the rear cross member. By doing this we are able to reduce the amount of bumper stick out off the rear of the vehicle by over 5". which is significantly noticeable in your approach and departure on the more intense obstacles you find on the trail.

The factory cross member will be replaced with a fabricated one we have design out of formed 1/4" steel. It will bolt to the frame using 14 bolts some that are 1/2" diameter and others that are 14mm. In addition to cutting the rear cross member some drilling will be required. The bumper skin will attach to the new cross member by using 28 bolts that are 1/2" diameter making extremely securing this bumper to vehicle.

The swing arms have been reconstructed to 50/50 split between the passenger side and driver side swing instead of our original 60/40 design. They will utilize our updated dual shear swing arm design paired with the Destaco 341-r latches.

Most of our original rear bumper accessories will still be an option on the high clearance version, not including our original recovery board holder that was located behind the tire. Our updated Rotopax and Action Trax recovery board holder (as pictured) gives you the opportunity to mount four (4) recovery boards to your vehicle as opposed to the original design which only offers your the ability to mount two (2). Finally please note that with this updated Rotopax and Action Trax holder a table will not be compatible on the swing outs.
Dual Swing outs


Tire Carrier
2 Recovery points
2 Flush mount LED reverse lights
Trailer hitch
7 pin tow plug
Hi-Lift Jack mount
Jerry can holder
The position of the tire carrier can be either left or right and you can choose what accesory you want to place on the second swing out. We can also customize some elements to suit your particular needs so please contact us to start a customized bumper build.
ORDER NOW